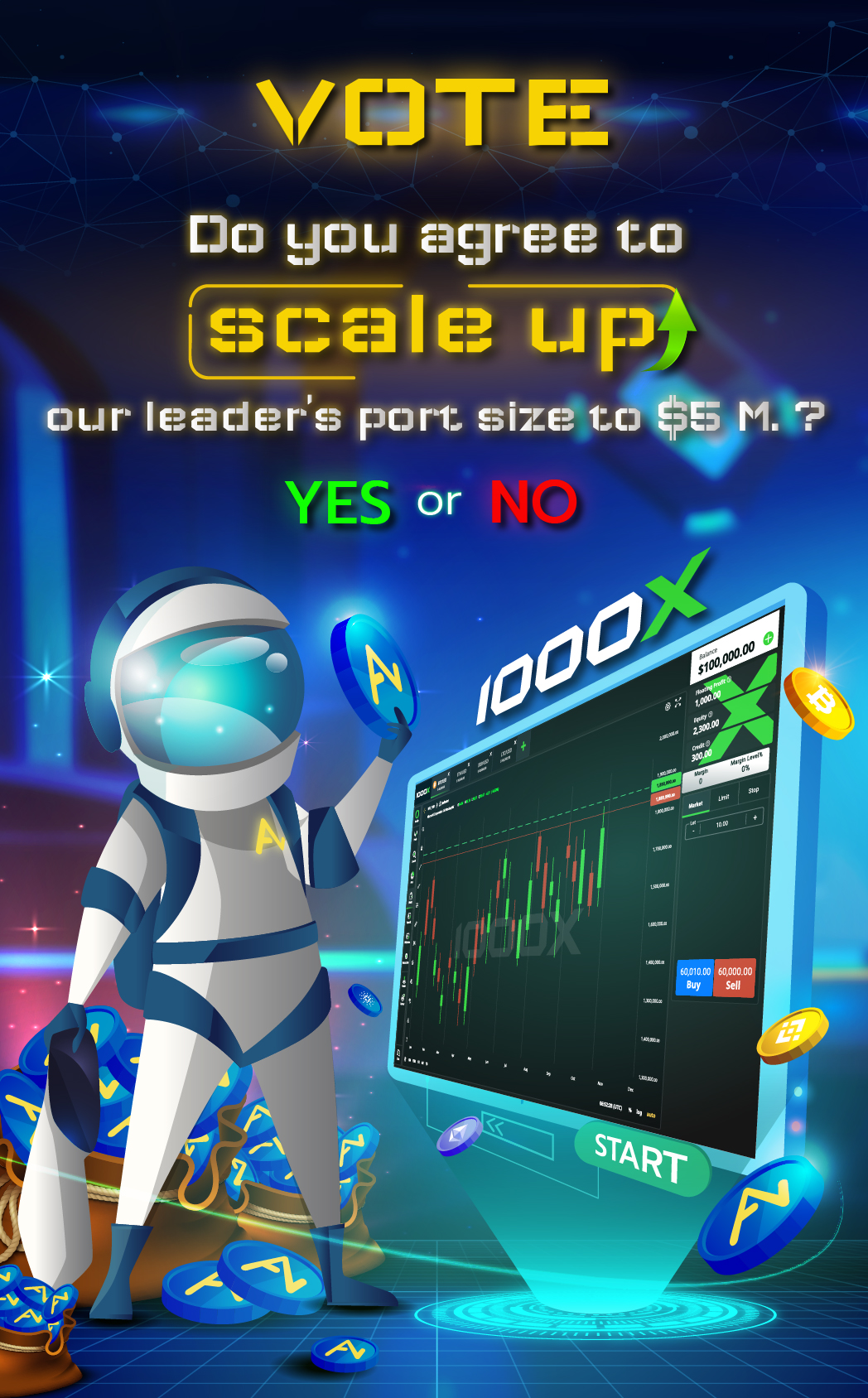 Do you agree to scale up the size of Leader Acme Traderist's portfolio on 1000X.live from $1,000,000 to $5,000,000
in order to increase his trading potential? The added fund will come from the Acet deployer's account after the Trade For ACT event is over and the tokens earned profitably are burned.

If you agree, vote "Yes."

If you don't, vote "No."

If you prefer not to vote, select "Absent."

This vote will last five days from Saturday, March 26, 2022, to Wednesday, March 30, 2022,
at 19:00 [ICT].

If "Yes" wins the vote, all of the above changes will be made on April 1, 2022.

If "No" wins the vote, everything will remain the same as before the vote.

If "Absent" accounts for more than 50% of the votes, this vote campaign will be organized again.
1. Please select your vote before submit
2. Check your ACT balance:
your vote is equal to ACT balance on metamask wallet (this event is free to vote. no transfer)
Not enough ACT

EVENT TIME
START DATE
01/10/2021
TIME
END DATE
31/10/2021
TIME
FEE
FREE

---
---
Our Social & Announcement

You are cordially invited to the vote. $1,000,000 worth of ACT in Acet deployer's account will be deposited to 1000X.live
for Social Trade conducted by the Acme Traderist leader.